The Student Life Leadership Council (SLLC) is the primary external advisory board to the Vice President for Student Life. By sharing insight from their diverse career and life backgrounds as well as through financial support and network connections, the SLLC will have a profound and positive impact on Student Life at the Capstone.
Purpose
The mission of the Division of Student Life is to maximize student learning. The SLLC is an external support group made up of alumni and friends of the University who have committed to partnering with Student Life in this mission by their own personal involvement and by sharing their network connections. Personal involvement includes engaging with Student Life staff, assisting students through knowledge-sharing, internship and career development opportunities, scholarships, and other financial contributions to Student Life initiatives. They will support the VPSL through advice based on real-world business experience and the development of a nationwide and global network of contacts. Their network connections allow Student Life to acquire additional financial and knowledge resources to expand programming and support for students.
SLLC meets on campus twice each year (once in the fall and once in the spring) to connect with divisional and University leaders and learn about Student Life initiatives. Individuals interested in learning more about SLLC should contact Victoria Giattina at vlgiattina@ua.edu.
2023-2024 SLLC Members
The Student Life Leadership Council members for the current year include the following members and a few who are not pictured (Michelle Dodenhoff, Warner Moore, Bry Burrows, Elena Leonard, Price McGiffert, Jr., Claude Plaskett, Brian Thomas and Tricia Thomas).
Don Anderson
UA Alumnus
Eatonton, Geogia
Patrick Collier
UA Friend
Indianapolis, Indiana
Eric Hopper
UA Friend
Midland, Texas
Mary Lieb
UA Alumna
Washington, D.C.
Starla Paythak
UA Friend
Belmont, MA
Ann Ryals
UA Friend
Montgomery, AL
Brian Thomas
UA Alumnus
Collierville, TN
Lenore Anderson
UA Friend
Eatonton, Geogia
Ross D'Entremont
UA Alumnus
Alexandria, Alabama
Misti Hopper
UA Friend
Midland, Texas
Price McGiffert, Jr.
UA Alumnus
Mountain Brook, AL
Tom Rodgers
UA Friend
Irmo, South Carolina
Lenn Ryals
UA Friend
Montgomery, AL
Tricia Thomas
UA Alumna
Collierville, TN
Kay Cioffi
UA Friend
New Canaan, CT
Bill Dodenhoff
UA Friend
New Orleans, LA
Andy Kattos
UA Alumnus
Huntsville, Alabama
Charlotte Milner
UA Alumna
San Antonia, Texas
Cathy Rudisil
UA Alumna
Tuscaloosa, Alabama
Nancy Siniard
UA Alumna
Huntsville, Alabama
Myles Ward
UA Alumnus
Dallas, Texas
Ryan Coleman
UA Alumnus
Dallas, Texas
Natalie Gaines
UA Alumna
Hoover, Alabama
Elena Leonard
UA Alumna
Mountain Brook, AL
Ajay Pathak
UA Friend
Belmont, MA
Ed Rudisill
UA Alumnus
Tuscaloosa, Alabama
Charlie Steinmetz
UA Alumnus
Birmingham, Alabama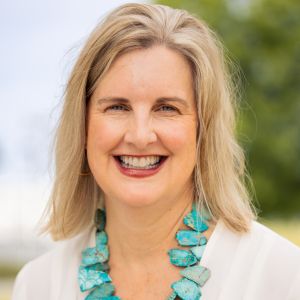 Mandy Wyatt
UA Alumna
Atlanta, Georgia